Explore Unlimited Classes
$40 for 3 Weeks!
What makes us different
Big River Yoga is an independently owned, local studio in the heart of the Seward/Longfellow neighborhoods of Minneapolis.
Our mission is to offer quality, heart-based, community-centered yoga classes that inspire and uplift. We aim to provide a space for you to breath, stretch, build strength and flexibility, and most importantly, be yourself!
New to Big River Yoga?
Start with this special Trial Membership – 3 weeks of unlimited yoga for just $40! Explore the classes, times, teachers, and styles that work best for you. Plus, use your Trial Membership to get $10 off of monthly membership after your Trial is up!
Our teachers are highly experienced and have a passion for teaching their students. It is their deep appreciation of yoga that creates the heart-felt environment that is the foundation of our community. No matter if you are an absolute beginner or a seasoned yogi, we have a variety of styles and teachers to match your needs. Stop in, roll out your mat, and get started!
Get Started with Trial Membership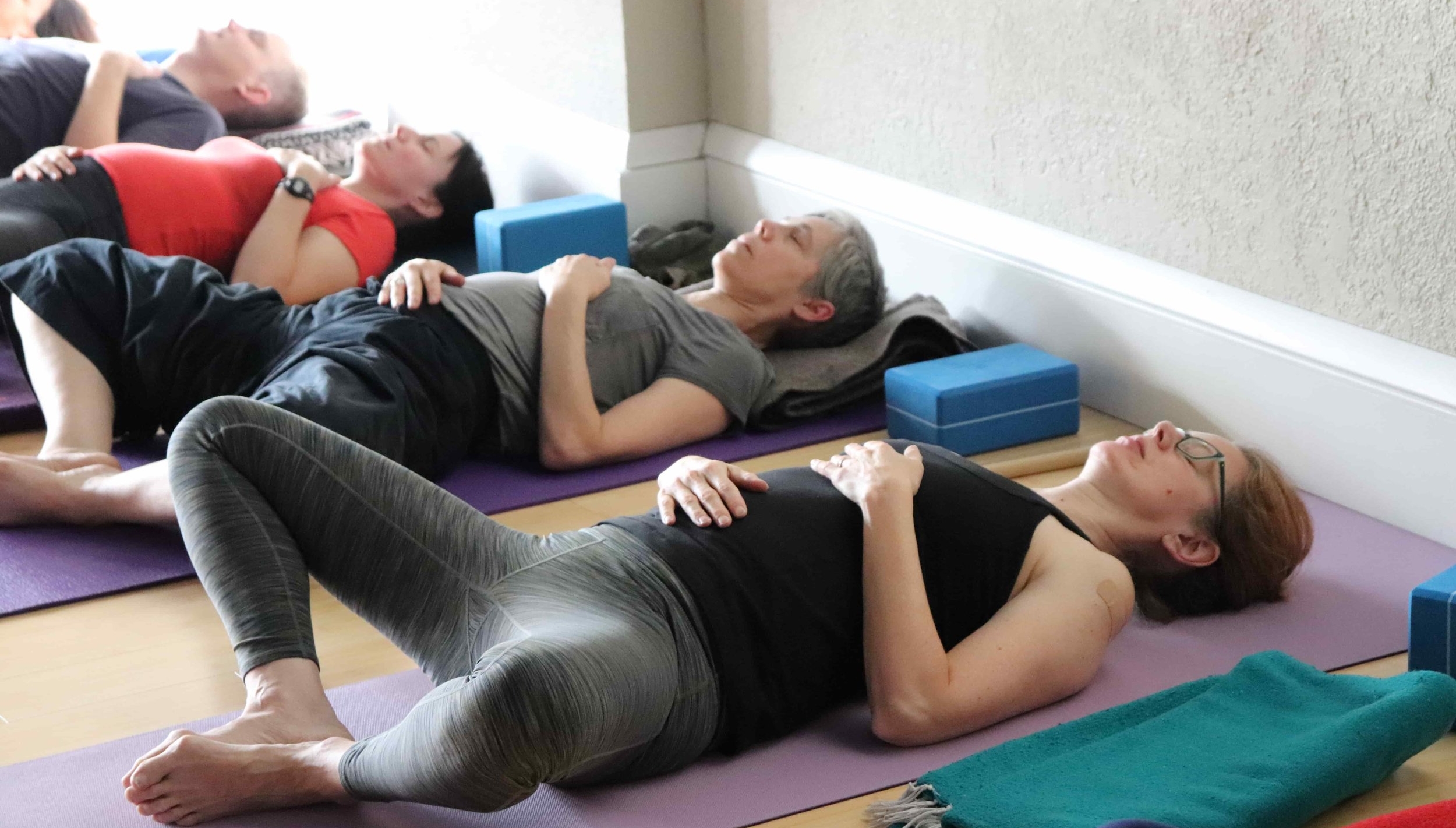 What's included in your Trial Membership
Unlimited yoga classes for 3 weeks

10% discount on workshops, wellness services (including massage!), and retail goods

A free guest pass to bring a friend to practice with you!

Discount on unlimited yoga membership after your trial is up
Trial Membership is available to local residents new to Big River Yoga.
The Benefits of Yoga include:
Improves flexibility

Builds muscle strength

Improves posture, body awareness, and range of motion

Works on balance and stability

Calms your nervous system, regulates stress, releases tension, improves focus

Deepens awareness of oneself for heart-connection and self compassion
What you need to know before your first class:
Do I have to pre-register for classes? We encourage you to pre-register and save your space in class, however it is not mandatory and classes are on a first come/register, first serve basis. Please arrive 15 mins early before your first class.

What should I wear to class? Wear comfortable clothing that stretches when you move and allows teachers to see the alignment of your ankles, knees, hips and shoulders. Form fitting is best, but never let clothing prevent you from coming!

Do you have a yoga mat I can use? Yes, we have mats and props free for use.

What temperature is the studio we practice in? Classes are taught at room temperature, 75 degrees.

How do I log into my account and sign up for classes or services? Log into your account to register for classes, book a massage, buy passes or membership, or change/update your information. Go to the upper right corner of the home page of our website to log in, or download our app from the app store and use your same username and password.

What can I expect to experience at a Big River Yoga class? Alignment is emphasized to ensure safety and provide you with a solid foundation to deepen and enjoy your practice. Though at times class may be challenging, it should not be painful. If you feel sharp pain or feel unstable, please reach out to your teacher immediately. Do not hesitate to ask us questions. We are here to safely guide and teach you.
unlimited classes for 3 weeks